How to Create Power Habits in Your Life
As an entrepreneur, one of the biggest challenges is finding more time to build your business — it's the one resource that's completely limited. Which means you have to make the most of the time that you do have. What, exactly, are you spending your time doing? Because most of us spend lots of time doing things that are urgent but not very important. Then, we never have the impact we dreamed of. Want to change that? This podcast episode is for you.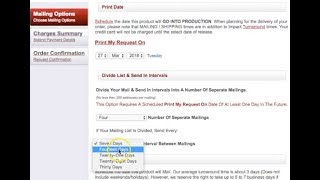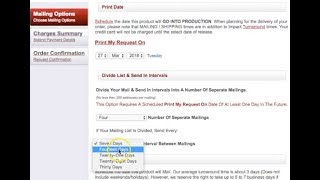 GoBig just made it even easier thru automation😍
We have been working hard over here at GoBig Printing... In a questionnaire we sent out a while ago, many of you suggested that you'd like for us to split your mail. Well, we appreciate the feedback and listened closely! With that said, let me introduce to you our newest Feature! Split & Mail! - Yep, thats right, you can now select a list, choose how many times you'd like to split it and at what interval you'd like to mail it. i.e. Pick a list of 4000, Split into 4. M
Real Estate Virtual Assistant: 3 Key Mindset Changes You Need to Make Before Hiring
Naturally, you want a VA that's going to become a vital part of your business — not some email-sending, spreadsheet-creating robot. Brian Miles at Entrepreneur writes that "a virtual assistant is one of the fastest tickets to growth in 2017 and beyond." How, though, do you make sure that you hire the right person? Well, you need to take the virtual assistant hiring role seriously — build systems, create solid training, and hire someone who can become a part of your business'
3 things your website MUST have...
Custom Real Estate Website Design: 3 Things You've Got to Have If you're not online, you're losing business. End-of-story-"Here, you can have my clients, savvy internet real estate competition,"-a type of bye, bye. Unfortunately, though, being online isn't enough, either. You need a website that drives traffic and converts visitors. For that reason, here at Carrot, we asked ourselves, "What are the three most important elements for any custom real estate website design to hav